Air Cargo FOCUS is the official publication of Cargo Network Services (CNS). Published quarterly, the magazine is dedicated to the air cargo industry and showcases editorial columns, feature articles, news and relevant economic data critical to the industry. The magazine is provided free of charge to all CNS CASS USA participating carriers and CNS endorsed cargo agents.​
Spring issue is now available!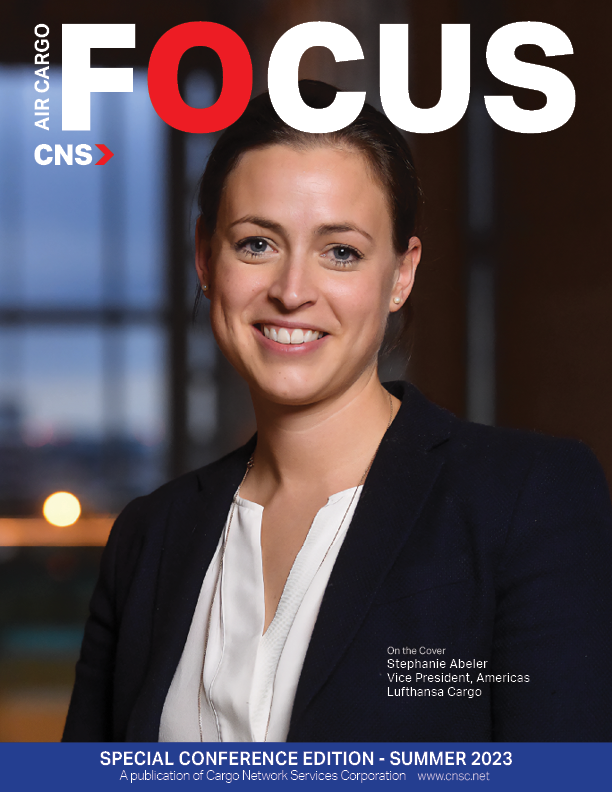 Contribute to FOCUS
We welcome and accept unsolicited editorial contributions and works for publication in the magazine. All clear and original work on topics of interest to air cargo industry professionals will be considered. Papers discussing and disseminating pertinent and relative policy changes as they affect the trade are also sought.
No payment is made for articles, papers, photographs or other unsolicited materials that are ultimately published in FOCUS. Editorial contributions are reviewed by the editor, who may, or may not, accept them.
Previous Issues
;